uArm Serial No. UARM-050517090E
Firmware Version: 3.2.0
Operation System: Win 11
uArm Controlling Method: uArm Studio/ CuraForUArm 2.4.0
Hi,
I have 3D printing module. Everything works, but when I print something the arm pauses (usually after finishing some part of perimeter or infill) for 2-5 seconds then continues to print. This results in very bad print quality, because the hot nozzle melts previous layers (see picture).
I think its not supposed to do that. The print was supposed to take two hours, but instead it took almost six because of the constant stopping.
Do you know what is the problem and how can I fix it?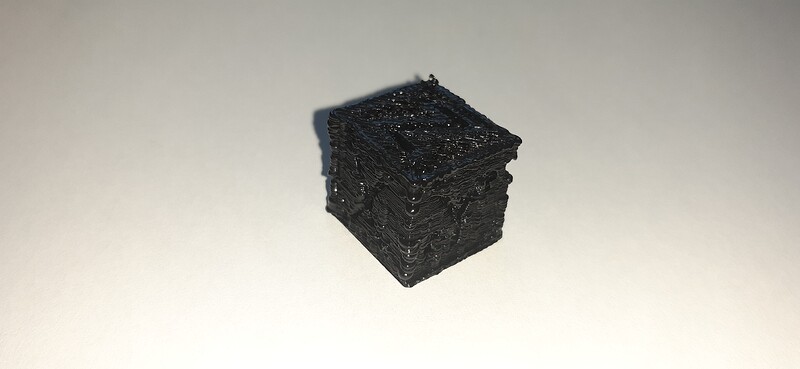 Thanks
---
UFACTORY Website
Official Store
uArm User Facebook Group