uArm Serial No.: (the No. at the bottom of each uArm reading "UARM-XXXXXXXXXX")
Firmware Version:
Operation System: Win 10
uArm Controlling Method: uArm Studio/uArm Play/Arduino
Hi,
Sorry for my bad english.
I would like to use OpenMV camera with uArm Studio for my uArm Swift Pro. But I don't have the command to insert my camera in blocks. I search in motion, input, grove, but I don't find it.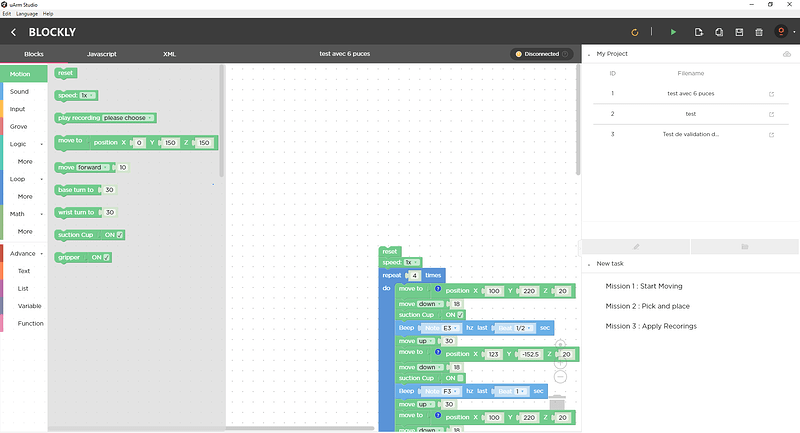 What can I do to use my camera with Blocky?
If you want, I can explain to you what I want to do with the camera in a private e-mail, because it's longer.
Thanks for your time to answer me.
---
UFACTORY Website
Official Store
uArm User Facebook Group