To connect Arduino Mega 2560 to uArm swift pro, I inserted the uArm 30P Extension Board to the uArm. Through the USB type C cable i connected arduino with uArm. I fed arduino with the power adapter. I connected the the green connector in the uArm DC port and the blue cable to PC USB.
I'd like simply to send GCode commands through the serial port connection in the Arduino IDE, but it seems I can't reach the device.
Are the connections ok? Did I miss some steps to communicate through serial port?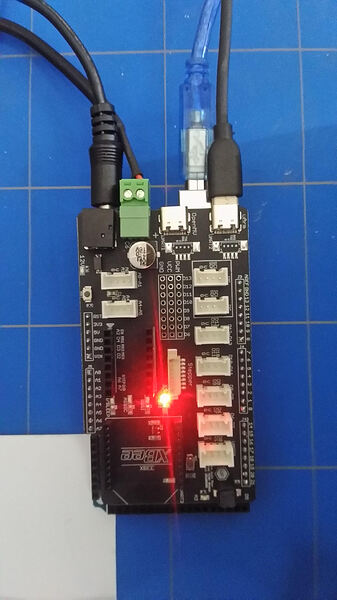 Thanks