Hi, I want my uArm move faster.
I am making a uArm Swift pro bot to play mobile game. Here is a sample video: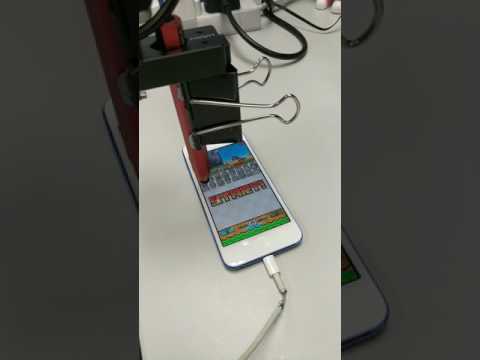 And here is a live demo ( not 7x24 available )
I am using python serial protocol to control the uArm.
I use "#xx G0 Xxx Yxx Zxx Fxx" to move the arm.
The arm move fine when F=20000, but I want faster.
However, the position accuracy drop a lot when F=40000.
Here are my question:
What is the maximum value of F?
The G0 command seems move the arm in straight line. However, the uArm natural move in arc line. Keeping moving straight may loss speed. I dont need to move straight line, just want to move as quick as possible. Is any other way to move faster? I dont mind calculate the step motor angle by myself. (Command G2202 move only 1 step motor. I want to move all 3 step motor together, and output "$xx ok" when the move done ).
(The first sample video uArm sometime pause since of my program bug. The second live video should move more smoothly. But I still want to be faster.)