Hi, I own 2 UArm Swift Pro and am experimenting with the new fantastic controller board.
With one of the uArm everything works very well.
With the second arm I can't connect to the controller the display shows the error code.
Both devices are running on firmware 4.3.2.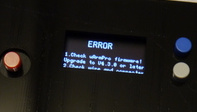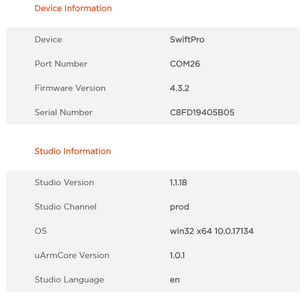 From the beginning I had no possibility to establish a Bluetooth connection with this device. This wasn't very important so far, maybe it will help you to troubleshoot the problem.
Many thanks for a quick help
Klaus
---
UFACTORY Website
Official Store
uArm User Facebook Group