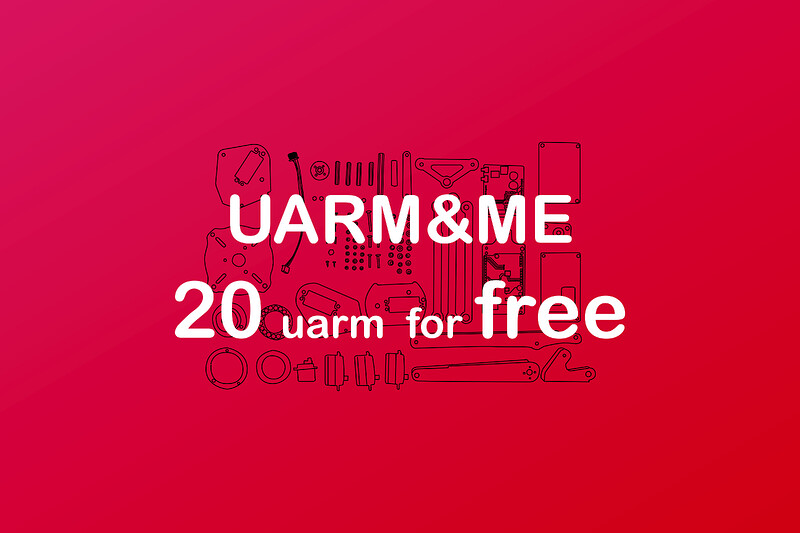 uArm's 2-year-old birthday is coming! In the past two years, we have gained support from all over the world. Maybe you are a hacker, a geek, a robot enthusiast, a scientist, or just a creative young man trying to surprise your girlfriend. It does not matter. The most important thing is that you meet uArm. Without you, uArm would never become what it is today. Thank you!
Since the day that uArm was born, we never considered it as just a robot arm. We believe it should be a life style that inspires people to make their life more convenient, and a communicator that connects everyone with technologies. We realize how ambitious and exciting it sounds, and also how hard it is and how far away we are. That is why we would like to invite you to join us, to show us your unlimited imagination and creation, and to achieve the goal with us together.
A PHOTO, AN IDEA OR A VIDEO FOR UARM
Rules:
uArm owners: take a photo or a video of you and uArm, and send it to
us.

Those who wish to have a uArm: tell us "why you want a uArm and what you will do with it".

@UFactory2013 on Facebook or email us by info@ufactory.cc. Anyone that share the photo, video or idea will receive a coupon code.
Special Prizes:
uArm owners: We'll select 10 most interesting, helpful or creative photos or videos. 10 units of uArm Metal will be sent as free gift.

Those who wish to have a uArm: 10 people who have the strongest willing or coolest reason will be selected as free uArm receiver.

This activity is valid from May-07 to May-14. The receivers of 20 units of uArm will be announced on our Facebook and official website on May-25.