Hi there,
I'm encountering a C14 Multi-turn encoder error. Bear in mind that I've tried the solution suggested here, point number 5. Please find below the output in the terminal after running clear_pvl_err.
This program is only used to clear multi-turn encoder errors

Please input the xArm ip address[192.168.1.194]: 192.168.1.218
Ip: 192.168.1.218
main-socket connect 192.168.1.218 success
is_old_protocol: False
version_number: 1.2.2
[set_state], xArm is not ready to move
Connect success!

state(200)=[1, 300]
state(A03)=[1, 0]
state(A04)=[1, 1]
state(01C)=[1, 0]
clear muti-turn, ret=[1]
state(01C)=[1, 0]
Please Enter to exit

I've also noticed that our xarm 7 came in a slightly different 'setup' as the manuals. The default side of the arm is on the same side as the plugs. As per attached image.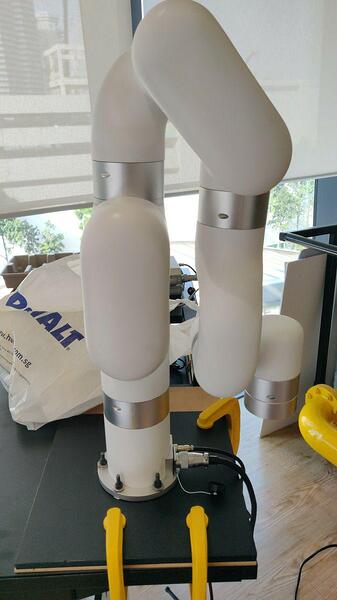 Please advise.