Hey David and team,
I've encountering a Single Ring Encoder Error as per the screenshot.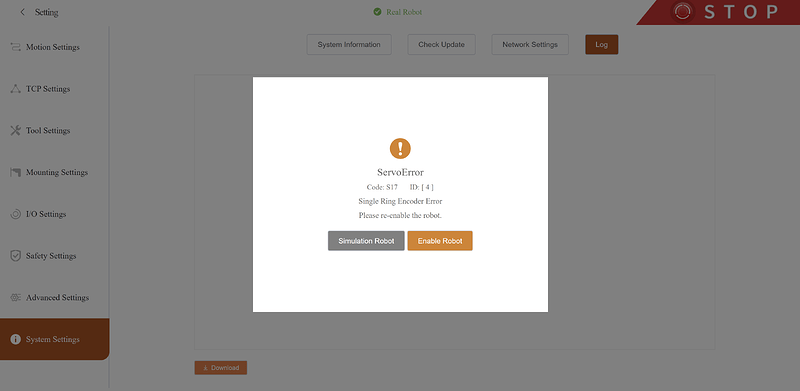 I tried to fix a multi turn encoder error before this happened using the tool and instruction in this google drive link.
When the clear error tool finish running, I tried to use MANUAL mode to reposition the arm but unable to because of the Single Ring Encoder Error.
Please advise.
Cheers,
Tom